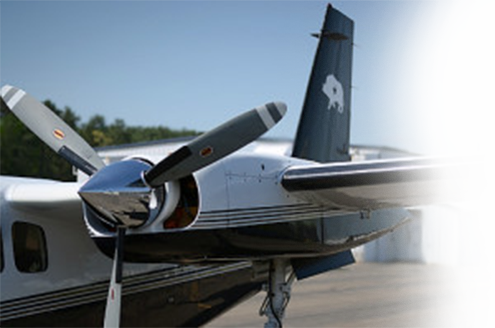 Tefteller Law, PLLC practices primarily in the areas of catastrophic injury and death cases, contract, business torts, criminal law, and probate. Essentially, we operate primarily in the area of civil litigation which includes everything from wrongful death and personal injuries to business torts, breaches of contract and consumer cases. This includes commercial truck and 18 wheeler accidents, auto accidents, industrial and plant accidents, electrocution cases, defective and dangerous products, medical malpractice, infectious disease cases, sexual assault, boating accidents, aviation accidents and any other instance of wrongful death or personal injury.
At Tefteller Law, PLLC we pride ourselves on providing our clients with the highest quality in legal representation available. Many people think that they must travel a big city somewhere else to obtain outstanding legal representation. That is simply not true. Our firm successfully provides our clients with sophisticated and skillful representation which is second to none. Our goal is apply our knowledge and experience to our clients' cases through the use of modern technology and trial techniques as well as a generous dose of good old fashioned common sense. All the computer animations and scientific evidence in world does not mean anything if you do not present a good argument a jury will believe in. At Tefteller Law, PLLC we routinely handle the tough, complex cases that other firms are simply afraid to take because we have the resources, tenacity and dedication to fight all the way to the end no matter how big and intimidating the other side may seem. We can do this primarily because we feel that we have some of the best lawyers and staff of any law firm in East Texas.
Just like a house is only as good as the foundation it is built on, the same analogy holds true for a law firm. In our case, the lawyers are truly the foundation of our great success. Although each of the lawyers in our law firm could have worked anywhere in Texas they wanted, each of us has chosen to practice law in East Texas where we were born and raised. In fact, a good deal of our success is premised upon this fact.
With a Rockwell Aero Commander at our disposal, we are experienced road warriors who are just "down the street" from practically anyplace in Texas. Beyond cities like Beaumont, Tyler, Longview, Port Arthur, Huntsville, Texarkana, Lufkin, Nacogdoches, Paris, Marshall, Mt. Pleasant, Quitman, Pittsburg and Gilmer, our personal injury law firm also serves San Antonio and its surrounding communities.
Although most of our practice is in East Texas, if you case merits it we will handle your lawsuit outside of the East Texas area. We have handled many lawsuits for clients in courts across Texas. However, if you wish to retain us to represent you in court outside of East Texas you will have to speak individually to a member of the firm so that we can ensure that we will be able to provide you with the quality of service that we pride ourselves on providing. If you have a case located in a far away venue and we feel that you would achieve a better result from retaining a lawyer in that venue, we will not hesitate to be up front with you about that. The Tefteller Law Firm has joint ventured cases with numerous attorneys in Texas. If we cannot help you with your matter we can probably put you in contact with the right attorney who can.