If you have been the victim of an auto accident in East Texas, it is essential that you have an experienced team of personal injury attorneys on your side that will battle the insurance companies, big corporations, local government and enforcement agencies, or other "Big Boys" for the compensation you rightly deserve.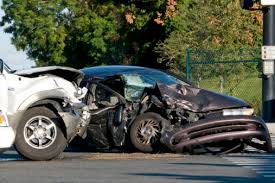 At Tefteller Law, our team of auto and semi-truck accident lawyers in East Texas can assist you through every aspect of your claim. We will make sure the insurance company fairly and FULLY compensates you for your property damage and any injuries you or your loved ones have suffered. Your Tefteller Team of East Texas auto accident lawyers will work extensively fighting for families who have lost loved ones in a car or truck accident.
Experiencing a highly-contested court case and fighting the "Big Boys" can be frightening and extremely difficult for many people. When you need to get the legal job done and done right, it is important to turn to experienced trial lawyers who can ensure the best possible legal outcome and award.
At Tefteller, we are experienced trial attorneys and can help individuals in East Texas with:
Auto accident
18-wheeler and commercial semi truck accident
Catastrophic injury
Medical malpractice
Government/police brutality
When going to court even when you know you are in the right, many people become stressed and have difficulty coping. Tefteller's purpose is to simplify things for you and make the best course of action obvious. While the law can be confusing for many people, we can help you to understand your options and help you to find a solution.
At Tefteller Law, we are a dedicated firm of auto and semi-truck accident attorneys and highly trained staff who work together to get you everything you deserve. These days it is hard to find justice when you have been injured or a loved one has been killed by someone else's negligence or bad intentions. When that day comes, we will be there to stand up for you and take the fight to them.
If you need legal help in and around East Texas, please don't hesitate to call us at (903) 843-5678. While the process may seem daunting, great legal advice is the only way to make the best of a difficult and painful situation. We care about making things go as smoothly as possible, and our experienced attorneys are capable of dealing with any cases no matter how serious. No matter what the nature of your injury or damage is or how far along you are in the process to derive justice, get in contact with one of our experienced attorneys to help get everything you and your family deserve.
Frequently Asked Questions on Texas Auto Accidents
What are the different kinds of automobile insurance coverage?
Liability coverage
Currently Texas law requires that every driver in Texas possess minimum liability coverage in an amount of $20,000.00 per person for bodily injury claims and up to $40,000.00 per incident for all bodily injury claims by all injured parties. Texas law further requires that each driver possess at least $15,000.00 in insurance for property damage regardless of the number of vehicles that are damaged in an accident. As of April 1, 2008, Texas law has changed and the new law requires that each driver carry $25,000.00 per person for bodily injury claims and up to $50,000.00 per incident for all injured parties regardless of the number of parties injured.
Uninsured/Underinsured Motorist Coverage
Under Texas law an insurance provider is required to provide uninsured/underinsured motorist coverage to all potential policyholders. If an insurance carrier does not provide UM/UIM coverage it is required to have on file a written and signed waiver of these coverages by the individual policyholder. Failure to acquire these written waivers results in that insurance carrier inadvertently guaranteeing UM/UIM coverage for that particular policyholder. Basically, about one-third of all drivers on the road in Texas do not have liability insurance coverage, either because of poverty or because of simple refusal to do so. UM/UIM coverage is essentially an extra insurance policy held by the you (the policyholder) which only kicks in if you are involved in an accident with an uninsured/underinsured motorist. The idea being that if a covered driver gets in an automobile accident with an uncovered driver, then there will still be coverage available to pay for medical bills and/or property damage.
Personal Injury Protection (PIP)
Just like UM/UIM coverage, Texas law requires insurance carriers to offer personal injury protection to their policyholders. Also, like UM/UIM coverage the only way a carrier can deny PIP coverage is if you sign a written rejection of the coverage with your agent. In Texas the minimum of PIP coverage that can be offered by a carrier is $2,500.00. This is considered no fault insurance which means you can collect against this coverage regardless of who caused the wreck. Basically, PIP coverage is there to satisfy medical bills and lost income (up to 80%) while you wait to settle with the other person's insurance company. In most cases, it can be months, and even years, before the other driver's carrier will settle with you for damages. PIP coverage is designed to fill in and offer at least some help while you wait for the settlement process to conclude.
What do I do if I am in a car accident?
Call the police – In some cities, police say they won't come to the scene of an accident unless someone is "hurt". The reality is, if you are feeling any discomfort or pain at all, you are hurt. You may not need to go to an emergency room or have an ambulance called, but you have still been injured. Therefore, advise the dispatcher there is an injury, because you need a report taken and record of what it is that happened. The reason that a police report is so crucial to car accident claims is because often after a person leaves an accident scene their story changes. If there is no police report then it's just you against the other driver, and we have a good old fashioned swearing match. In these types of situations it is virtually impossible to get an insurance carrier to settle without litigation. Therefore, a police report which shows the other driver's fault is a crucial element in your successful insurance claim.
If you are not injured, get the names, addresses and telephone numbers of all witnesses as soon as possible and save them in a very secure location that you can find.
Take photographs of the vehicles at the scene. If you can, take good pictures of your vehicle and the other driver's vehicle, as well as any debris, skid marks or traffic signs. Even if you do not have a camera with you, most cell phones have digital cameras you can take pictures with. Do not justify not taking pictures with your cell phone merely because you think the quality will not be very good. Even a poor quality photo is a million times better that the best oral description can ever be. If you do not take pictures, you can be assured that no one else will. Thus, it is very important that you do so to protect your rights when you try to file a claim with the other driver's insurance carrier. Additionally, if you are injured and cannot take pictures or do not have a camera, ask around the scene and see if any other witnesses have a cell phone or digital camera and ask them to take pictures for you. It cannot be emphasized enough the impact that pictures have on your claim with the insurance company.
Gather all insurance information at the scene – Texas law requires that drivers who are involved in vehicular accidents must provide their insurance information when requested. If you are in an accident and the other driver refuses to provide you his insurance information and wants to leave the scene of the accident, call the police and tell them what is going on. At the very least, if you are involved in an accident with an uncooperative driver, write down the license plate number of the vehicle so that someone can track that driver down at a later time to get the required information.
If there are injuries, call an ambulance – if you or anyone else is feeling any discomfort or pain, you are injured. Because of the way the human body is damaged in a car accident, you may not have any broken bones or dislocated joints, but could still have severe soft tissue damages which you are not even aware of because of the adrenalin rush which follows such a traumatic event. Therefore, the only way to make sure that you are healthy and have no serious permanent and debilitating injuries is to call emergency medical support and get checked out. Also, failure to get treated after an accident may result in an insurance carrier trying to deny your claim for bodily injury by saying you obviously weren't hurt that day or you would have called an ambulance.
Save all documents showing what you have paid out of your own pocket. Save all towing bills, rental car bills, storage fees, prescription fees, doctor bills, or anything else evidencing any expenses you have had to pay as a result of this accident. If you want a full recovery on your claim, you will have to provide a full record to support it.
Call a lawyer immediately!!! As soon as you are able call us so that we may immediately begin protecting your rights. Many people say that they do not want to have to share a portion of their insurance with a lawyer. Then, months later they still have not been compensated by the other driver's carrier and worse, now creditors from doctor's offices and hospitals are hounding at their door demanding to be repaid. It is better to hire us and receive a fair settlement and then let us negotiate with the creditors than to take them on yourself. You can bet that the doctors, hospitals and insurance companies have lawyers looking out for them, let us look out for you.