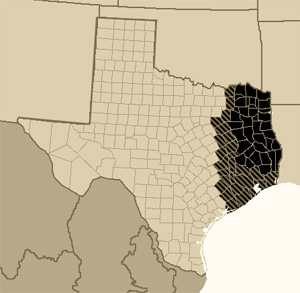 Areas We Serve
Tefteller Law proudly serves both local clients in the East Texas region and cases statewide and nationwide. Our personal injury attorneys frequently travel to cities across Texas and the USA.
East Texas is a unique geographic and ecological area of the mighty state of Texas. According to the Handbook of Texas, the East Texas area "may be separated from the rest of Texas roughly by a line extending from the Red River in north central Lamar County southwestward to east central Freestone County and then southeastward towards eastern Galveston Bay".
No matter how one draws its boundaries, this beautiful region of the Lone Star State enjoys more rainfall than the rest of Texas helping to create the luscious greenery it is renowned for. East Texas is home to the Texas Country Music Hall of Fame, located in Carthage. The citizens here delight in the live music and fun events at many of the region's fairs and festivals, including the Texas Rose Festival in Tyler, the East Texas Yamboree in Gilmer, and the amazing Great Texas Balloon Race in Longview.
With a Rockwell Aero Commander at our disposal, we are experienced road warriors who are just "down the street" from practically anyplace in Texas.  Beyond cities like Beaumont, Tyler, Longview, Port Arthur, Huntsville, Texarkana, Lufkin, Nacogdoches, Paris, Marshall, Mt. Pleasant, Quitman, Pittsburg and Gilmer, our personal injury law firm also serves San Antonio and its surrounding communities.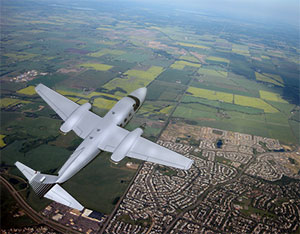 Sound Legal Advice
Experiencing a highly-contested court case and fighting the insurance companies, big corporations, local government and enforcement agencies, or other "Big Boys" can be frightening and extremely difficult for many people. When you need to get the legal job done and done right, it is important to turn to experienced trial lawyers who can ensure the best possible legal outcome and award.
At Tefteller, we are experienced trial attorneys and can help individuals in East Texas with:
18-wheeler and commercial truck accident
Catastrophic injury
Medical malpractice
Auto accident
Sexual/physical attacks
Government/police brutality
Stock/investment fraud
When going to court even when you know you are in the right, many people become stressed and have difficulty coping. Tefteller's purpose is to simplify things for you and make the best course of action obvious. While the law can be confusing for many people, we can help you to understand your options and help you to find a solution.
At Tefteller Law, we are a dedicated firm of attorneys and highly trained staff who work together to get you everything you deserve. Whether you case is a commercial truck or 18 wheeler accident, auto accident, investment fraud, medical malpractice case or other serious personal injury, we have the resources, skill and toughness to represent you. These days it is hard to find justice when you have been injured or a loved one has been killed by someone else's negligence or bad intentions. When that day comes, we will be there to stand up for you and take the fight to them.
If you need legal help in and around East Texas, please don't hesitate to call us at (903) 843-5678. While the process may seem daunting, great legal advice is the only way to make the best of a difficult and painful situation. We care about making things go as smoothly as possible, and our experienced attorneys are capable of dealing with any cases no matter how serious. No matter what the nature of your injury or damage is or how far along you are in the process to derive justice, get in contact with one of our experienced attorneys to help get everything you and your family deserve.
EAST TEXAS
Contain 41 Counties
The five most populous counties are:
Jefferson County
Smith County
Gregg County
Bowie County
Angelina County
Demand Justice Now!
Call: (903) 843-5678
Or use the Contact Form below: