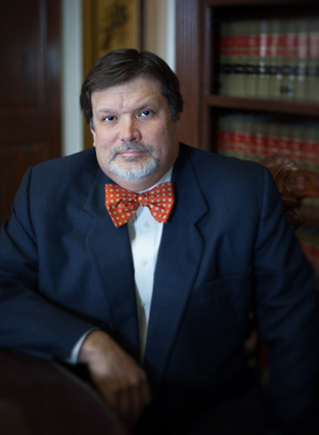 Todd is a 5th generation Upshur County native who can trace his roots back to his great great grandfather who was a citizen of the Republic of Texas that settled in Upshur County after returning from fighting in the War of Northern Aggression. Todd's grandfather Tully Reynolds was the U.S. MARSHALL for the Eastern District of Texas in the sixties.Appointed by President Kennedy and then re-appointed by President Johnson.Mr. Reynolds' constant efforts to help the poor and disenfranchised had a great effect on Mr. Tefteller. Todd was born in Gilmer in 1960 four blocks from the law office. Todd serves on the Gilmer ISD school board, and was absent from the county for only three years while he attended law school in Houston. Todd is married to JoEllen Tefteller and they are the parents of three Texas Longhorn sons, Jarom, Clayton and Andy. Clayton #27 was on the Longhorn football team when the Horns won the National title in 2005. Hook'em Horns!
Todd graduated from South Texas College of Law in Houston Texas in 1984 with honors, finishing 4th of 102 in his class and 1st of 135 on the Texas Bar Exam from his class on the March 1985 bar exam.
Todd was licensed by the Texas Supreme Court on his 25th birthday (May 10, 1985) and has been trying cases ever since. At the age of 31 on January 31, 1992 Todd was one of the youngest attorneys in the State to be certified as a specialist in Civil Trial Law by the Texas Board of Legal Specialization, a mark reserved to less than 1% of Texas attorneys which requires extensive documented trial experience, rigorous peer review, and a written comprehensive examination by the Board. "Back in the eighties nobody could afford to incur the costs of depositions and big time pre-trial discovery so we simply had to try everything from homicide and domestic relations cases and on down. When I first applied to take the certification test the Board at first told me I lacked 'substantial involvement' because I had only been in the game 5 years, but when they looked at my record they changed their minds." Todd passed it on his first attempt and has practiced as a certified trial lawyer 24 of his 30 years ever since. Mr. Tefteller also prosecutes and defends cases in the federal courts.
Todd primarily handles tort and injury cases, criminal cases, probate, domestic relations and hard civil cases, focusing primarily on high profile cases that usually draw media attention. Todd also handles a good deal of cases brought against public officials. Frequently the government will indict someone by a grand jury that doesn't hear both sides of the story. Then the indictment is always leaked to the media. Those cases are real challenges because the public assumes guilt if indicted and your client's mug shot is on TV. Not only do we have to deconstruct the government's case but we have to inoculate the potential jury pool from the negative publicity to assure the client receives the best fair trial money can buy. Todd also has two undergraduate degrees in police science and criminal justice that gives him a good sense of scene investigation and witness contamination. Most people who are catastrophically injured are at a disadvantage because while they are in critical care the insurance company or corporate defendant already has trained professionals at the scene and are contacting witnesses to try to posture their client in the best possible position.
Click here to return to our directory of East Texas Attorneys at Tefteller Law, PLLC.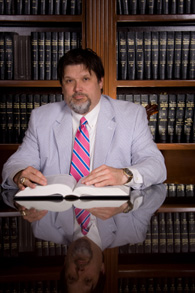 Motives of Insurance Companies
Demand Justice Now!
Call: (903) 843-5678
Or use the Contact Form below: