Todd is a 5th generation Upshur County native who can trace his roots back to his great great grandfather who was a citizen of the Republic of Texas that settled in Upshur County after returning from fighting in the War of Northern Aggression. Todd's grandfather Tully Reynolds was the U.S. MARSHALL for the Eastern District of Texas in the sixties.Appointed by President Kennedy and then re-appointed by President Johnson.Mr. Reynolds' constant efforts to help the poor and disenfranchised had a great effect on Mr. Tefteller. Todd was born in Gilmer in 1960 four blocks from the law office. Todd serves on the Gilmer ISD school board, and was absent from the county for only three years while he attended law school in Houston. Todd is married to JoEllen Tefteller and they are the parents of three Texas Longhorn sons, Jarom, Clayton and Andy. Clayton #27 was on the Longhorn football team when the Horns won the National title in 2005. Hook'em Horns!
Todd graduated from South Texas College of Law in Houston Texas in 1984 with honors, finishing 4th of 102 in his class and 1st of 135 on the Texas Bar Exam from his class on the March 1985 bar exam.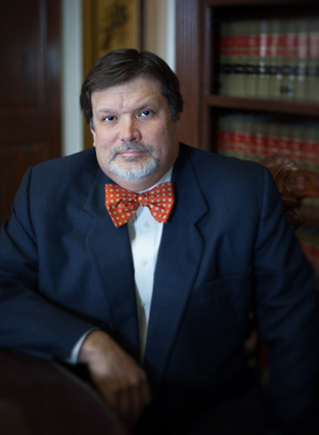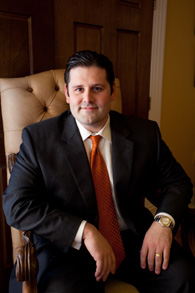 Jarom is an East Texas native who is a 6th generation resident of Upshur County, Texas. After becoming an Eagle Scout and graduating from Gilmer High School Mr. Tefteller enrolled in The University of Texas at Austin where he earned his Business degree from the Red McCombs School of Business which is ranked year in and year out as one of the top 5 undergraduate business schools in the nation. Upon completing his undergraduate studies in Austin, Jarom decided to follow in his father's footsteps and attend law school at South Texas College of Law, a private law school located in downtown Houston, Texas.
His primary motivation for choosing South Texas college of Law was its top ranked Advocacy program which annually ranks above schools such as Harvard, Yale and Stanford.
Mr. Bebel earned an LL.M. (Securities Regulation) from Georgetown University Law Center. He received his J.D. from the William Mitchell College of Law, cum laude (top 5%), and obtained a B.S. as a Williams Scholar at the University of Minnesota, Carlson School of Management, where he was also a varsity athlete in football.
Mr. Bebel previously served as an attorney for the U.S. Securities & Exchange Commission (Division of Enforcement) and the NASD (Division of Enforcement), where he was on the subcommittee that prepared the NASD Sanction Guidelines. For approximately seven years, Mr. Bebel prosecuted securities law offenses and other white collar crimes while working as an Assistant United States Attorney. After leaving the U.S. Attorneys Office, District of Minnesota, Mr. Bebel continued to work on securities fraud cases after being asked to serve as a Special Assistant U.S. Attorney. The U.S. Attorneys Office, District of Minnesota, thereafter retained him as a consulting expert on securities matters.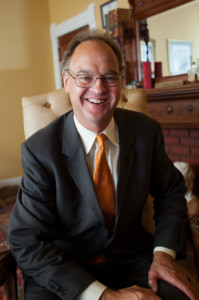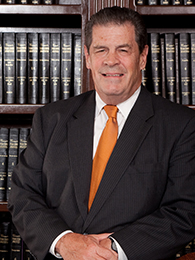 Tom Scott McCorkle was born and raised in Dallas, Texas, where he graduated from Highland Park High School. He attended the University of Texas at Austin receiving a Bachelors of Business Administration (B.B.A) degree in 1966. From there Mr. McCorkle went on study law at South Texas College of Law in Houston and received a Doctor of Jurisprudence (J.D.) degree in 1971, being admitted to the State Bar of Texas that same year. Mr. McCorkle has been Board Certified in Criminal Law by the Texas Board of Legal Specialization since 1976.
Being a founding partner of the Dallas firm McCorkle Westerburg & Thornton, P.C., Mr. McCorkle spent the first 38 years of his legal career as a litigator, both trial and appellate, in the areas of Criminal and Family Law, as well as in various types of civil litigation.
Clayton D. Tefteller was born in Houston Texas in 1984 and admitted to the Texas State bar in 2012. He received his B.S. from the University of Texas in 2008, and a J.D. from Baylor Law School in 2011. He is a member of the Upshur County Bar Association.
At UT, Clayton #27 was on the Longhorn football team when the Horns won the National title in 2005. Hook'em Horns!
Clayton takes that same winning attitude and utilizes it to best serve his clients at Tefteller Law.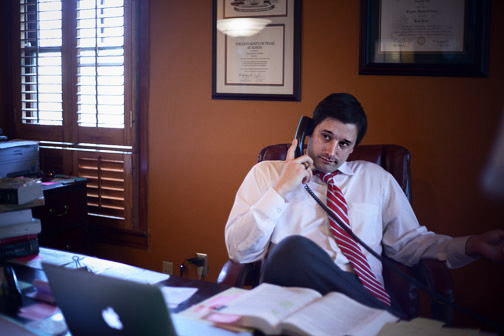 Demand Justice Now!
Call: (903) 843-5678
Or use the Contact Form below: