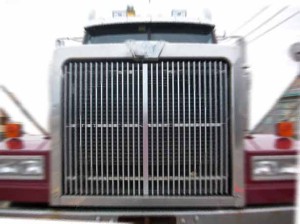 On June 25th, 2013, a Dowell Transport 18 wheeler driven by Bernard McDoniel allegedly rear-ended a Dodge Caravan on I-30. The driver of the Caravan, Thomas Smith, suffered fatal injuries due to the accident.
As reported by Michelle Keahey, East Texas Bureau, on October 22nd Sue Smith and Melanie Wagstaff filed a personal injury and wrongful death lawsuit against both the trucking company and its driver in the Eastern District of Texas, Marshall Division. U.S. District Judge Rodney Gilstrap has been assigned to the case.
According to the suit, defendant McDoniel is being accused of negligence for failure to maintain a lookout as a person of ordinary prudence would have kept under the same or similar circumstances, failing to timely apply the brakes in order to avoid hitting the van, failing to maintain proper control of the big rig, for driving the 18 wheeler truck in a reckless manner, and for driving when not in an appropriate physical condition to do so.
Defendant Dowell Transport is being accused of negligence for entrusting a commercial truck and trailer to McDoniel when they knew or should have known that he was not properly qualified and was a reckless driver, in hiring McDoniel to be a commercial driver without doing a proper background check, failing to properly and timely monitor and review the driving documentation including McDoniel's log books, for entrusting the semi truck to McDoniel in violation of the Federal Motor Carrier Safety Regulations, failing to properly train McDoniel in the safe operation of the 18 wheeler and for failing to provide proper, adequate and on-going safety instruction to McDoniel regarding the safe operation of a commercial truck and trailer.
Smith and Wagstaff are seeking an award of damages for pecuniary losses, physical pain and mental anguish, loss of companionship and society, disfigurement, physical impairment, medical expenses, loss of parental consortium, funeral and burial expenses, exemplary damages, interest and court costs. Read more at Southeast Texas Record.