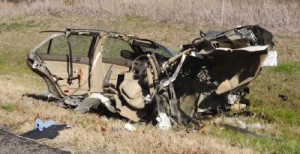 Victims in the three-vehicle collision on Highway 69 north of Mineola have been identified as being from Sherman, Fairview and Alba.
The Texas Department of Public Safety has released identities of the victims of the accident reported to DPS at 9:51 a.m. Tuesday.
The driver of a Honda that was struck from the rear and knocked into oncoming traffic is listed in critical condition at East Texas Medical Center Hospital in Tyler. She is 69-year-old Margaret Miller of Sherman.
The driver of a Ford truck that reportedly clipped the back of the Honda was killed at the scene. The driver of the truck has been identified as 38-year-old Michael West of Alba.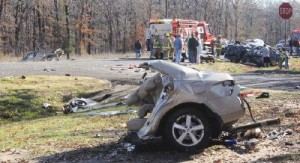 A Camry was southbound and hit the Honda. The driver of the Camry, who taken from the scene in an emergency helicopter, is Angela Ann Shoffstall of Fairview. She is listed in critical condition at ETMC Tyler. A passenger in her vehicle was ejected from the impact and died at the scene. She was 74-year-old Suzan Fincher of Sherman.
Emergency responders were called the scene approximately 9 miles north of Mineola. Witnesses told the Monitor that the driver of the Honda, Miller, was northbound and had stopped to make a left turn into a rest area. They reported that the pickup was behind her and attempted to pass on the right side, clipping the back of the Honda and forcing it into the path of the southbound Camry where it was truck broadside.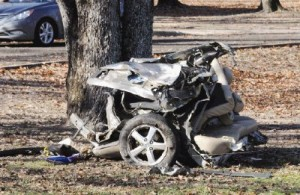 A witness to the accident, Tammy Porter of Alba, said she was traveling south on U.S. 69 when she saw a Honda sitting in the northbound lane preparing to turn left into a rest area. Porter said a pickup truck traveling north attempted to go around the Honda on the right onto a grassy area, when it "clipped the Honda and spun it into the Camry" that was in front of Porter's Jeep, going south. Another witness, Mary Loofbourrow of Baton Rouge, said she looked in her rearview mirror and saw the pickup truck "flipping" through the air, and she turned around to see if she could be of help.