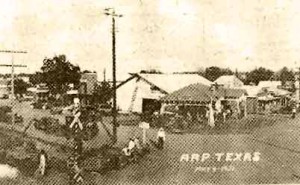 The Arp Garden Club entered for the first time in the recent Tablescape Competition at the East Texas Fair and won a well deserved Second Place Ribbon for their creative entry. This was part of the Tyler Area Council of Garden Clubs Horticulture Show.
The Arp Garden Club is a great organization helping the community disseminate information on taking care of various plants and trees in our part of the lone star state. They are also responsible for providing scholarships to graduating seniors.
Contact club's president Debbie Gillespie of Arp to learn more.